Somebody found this Corgi puppy laid out in a shop surrounded by claret. They thought he'd been hurt and bleeding… It turns out he'd eaten an entire jar of Jam and passed out on the floor in a sugar crash
Every pet parent lives in fear of leaving their animal alone and returning to find them injured or worse.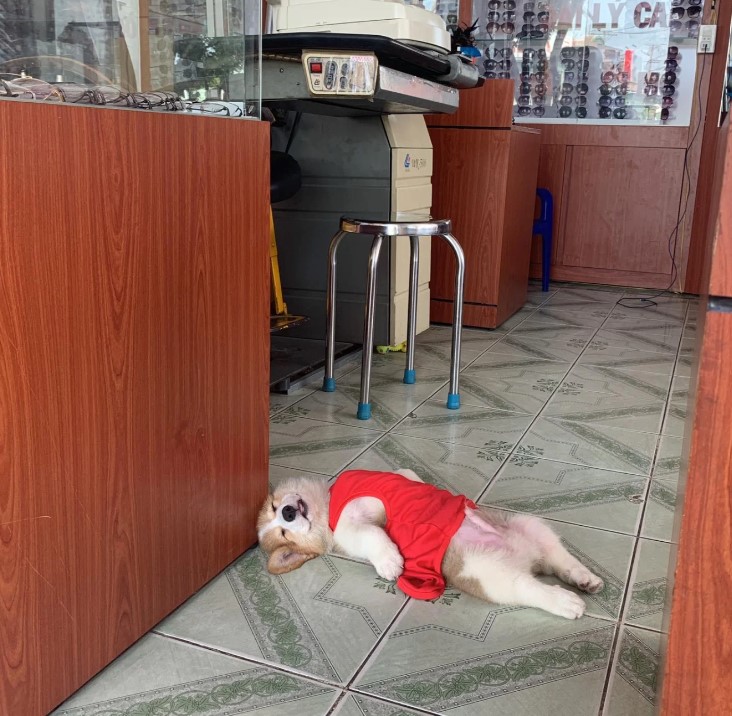 Which is why the Dy family in Vietnam must have been shocked to discover Gody the corgi puppy prone on the floor of their glasses shop, covered in red splashes.
Of course, once they realized that the red stuff wasn't blood, but tasty fruit, they had to snap a pic.
Vietnamese people on social media have explained that passionfruit is commonly placed on family altars and it's more likely that the little pup got his hands on one.